by Kirkland GeeWednesday, September 11th 2019

ORIGINAL ARTICLE FOUND HERE
WASHINGTON D.C. (WSET) — The U.S. Senate unanimously approved the September 11th National Memorial Trail (NMT), a bipartisan resolution offered by Senators Pat Toomey (R-Pa.), Mark R. Warner (D-Va.) and Bob Casey (D-Pa.) Wednesday—the 18th anniversary of the terror attacks.
The NMT is a 1,300-mile network of roads and path that connect the Pentagon Memorial (Arlington, VA), the Flight 93 National Memorial (Shanksville, Pa.), the National September 11th Memorial and Museum (New York City, N.Y.), and the 9/11 Memorial Garen of Reflection (Yardley, Pa.). The trail also passes through parts of Maryland, West Virginia, New Jersey and Washington, D.C.
Senator Toomey said this trail will serve as both a reminder of that day, as well as a testament to those who lost their lives.
"On September 11, we remember the atrocities that were brought upon our country," Toomey said. "But we also remember the heroes. The first responders that raced into burning and collapsing buildings, the communities that came together to donate food, blood, and money. And we remember the exceptional bravery of those aboard Flight 93."
Senator Warner made similar comments, adding that Virginia and the nation will forever remember the events of that day.
"While we can never repay the sacrifices of our first responders or their families, the September 11th National Memorial Trail provides an opportunity for every American to remember the courageous individuals who sacrificed so much that day," Warner said.
Today we remember all those we lost on September 11 and the brave first responders who ran towards the danger on that day that changed our country forever. #NeverForget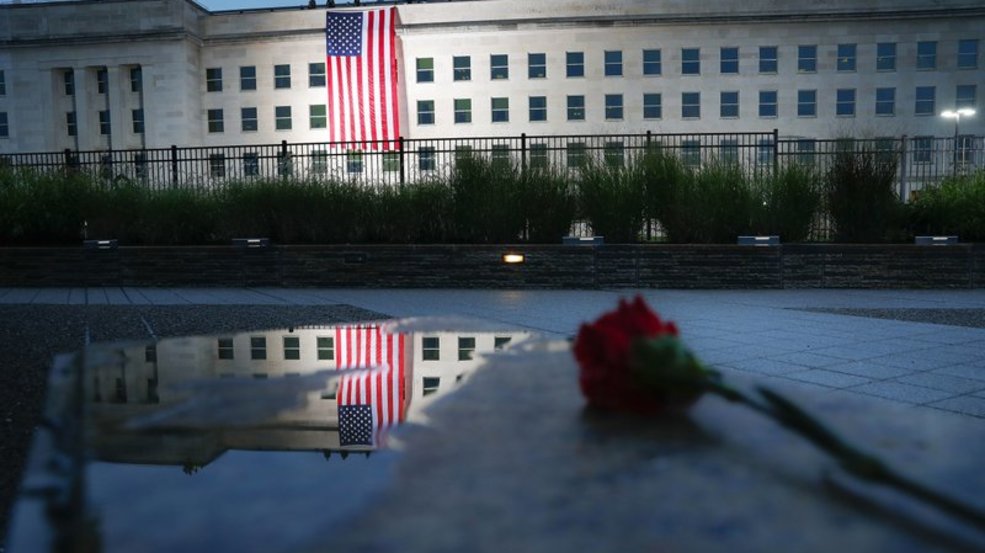 The trail will allow biking, hiking and driving and serve as a physical link between the three memorials. It will start at the Pentagon Memorial in Arlington and make a full triangle back to its start.

Officials said it has the support of states, local communities and the private sector, and that they hope it will promote tourism, economic development and educational opportunities.
The trail is an already-existing network of pathways that the Senate is now recognizing as "an important trail and greenway all individuals should enjoy in honor of the heroes of September 11."
The Senate's vote to recognize this trail was a unanimous one.
"Their acts of selflessness and bravery in the midst of that day's attack united us as a nation, and continue to inspire us to defeat those who invoke terror on the world," Senator Casey said. "The Senate's passage of this measure is a fitting way to honor that selfless legacy for years to come."