By Jocelyn Brumbaugh Sep 14, 2019
ORIGINAL ARTICLE HERE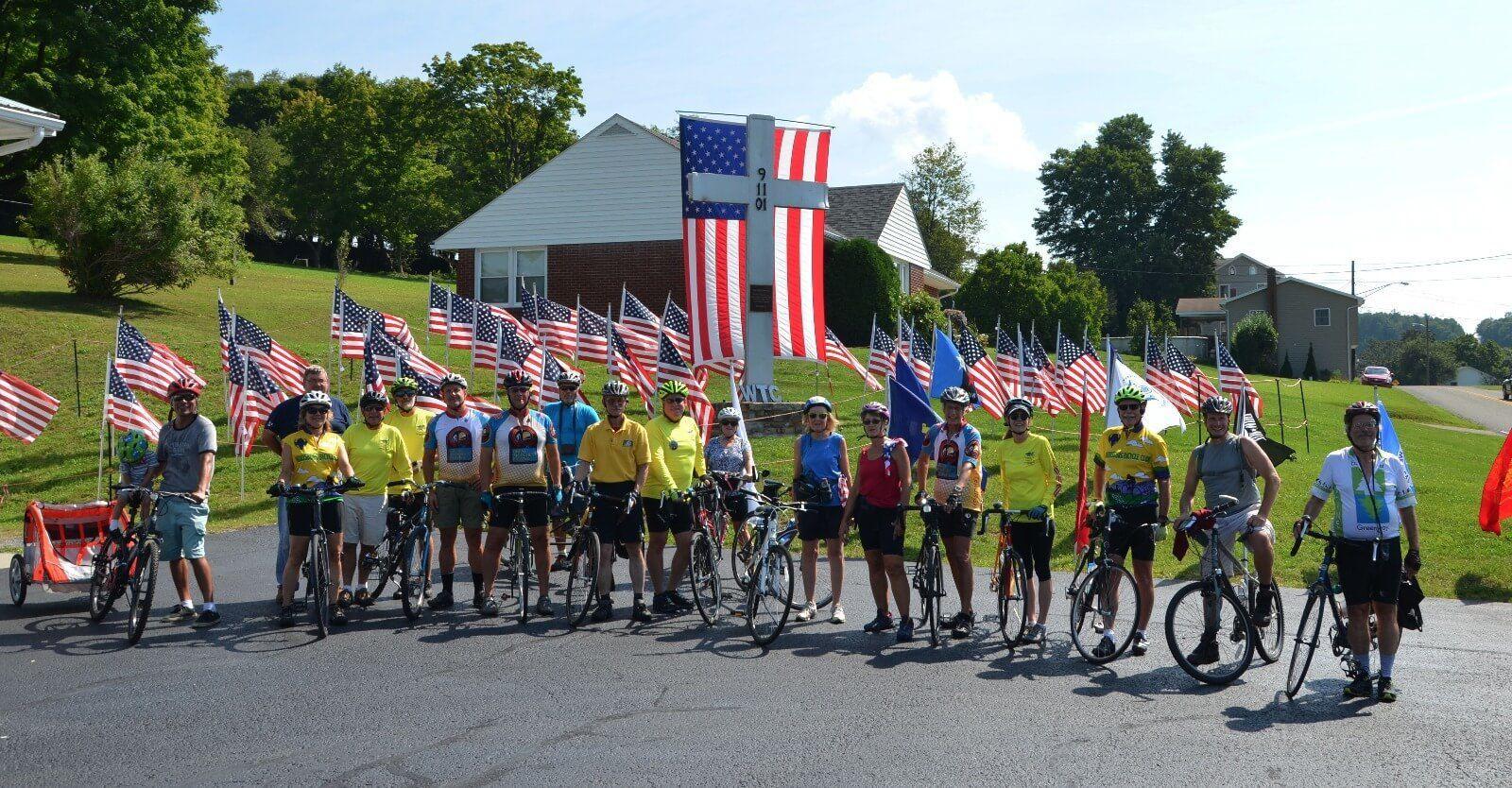 Leaders with the September 11th National Memorial Trail Alliance, a nonprofit organization planning the development of a 1,300-mile bicycle and pedestrian trail connecting all three 9/11 memorial sites, say they're pleased that the U.S. Senate passed Senate Resolution 267 unanimously on Wednesday to recognize the trail "as an important trail and greenway all individuals should enjoy in honor of the heroes of September 11."
The House of Representatives is considering a similar measure, House Resolution 384.
"I am excited that the Senate passed the resolution exactly 18 years after the 9/11 terrorist attacks," said Andy Hamilton, board chair of the National September 11th Memorial Trail Alliance. "I appreciate the leadership of Senators Pat Toomey, Mark Warner and Bob Casey in persuading their colleagues to vote affirmatively for the development of a trail that honors the heroes of 9/11, as well as those who have fought for our freedom since our country was founded. The September 11th National Memorial Trail is a symbol of the American people's resilience and perseverance."
David Brickley, founder of the alliance, said completing the trail "will form an unbroken triangle among the National September 11 Memorial and Museum at the former site of the World Trade Center, the National 9/11 Pentagon Memorial outside of Washington and the Flight 93 National Memorial."
"It will also create economic opportunities for educational and recreational tourism in Delaware, Maryland, New Jersey, New York, Pennsylvania, Virginia and Washington, D.C.," he said.
Alliance President Thomas Baxter said the Senate's passage of Resolution 267 "is a testament to the hard work and dedication of so many people," and is hopeful that the House "will soon act similarly to help our country preserve the memories of those who made the ultimate sacrifice on 9/11."
Last weekend, the Alliance held its first-ever 911 Trail Challenge, a 24-mile round trip bike ride from Berlin to the Flight 93 National Memorial in Shanksville.
Proceeds generated by the event will be stewarded by the Community Foundation for the Alleghenies in the organization's 911 Trail Fund, which was created to facilitate development of the September 11th National Memorial Trail.